Cemento Studio
By creatives, for creatives.
Cemento is a creative coworking space that supports young entrepreneurs by providing them with resources and a community of like-minded individuals in the Dallas-Fort Worth metro.
Photography by Roger Gallegos.
––
Branding, Logo Design, Digital Design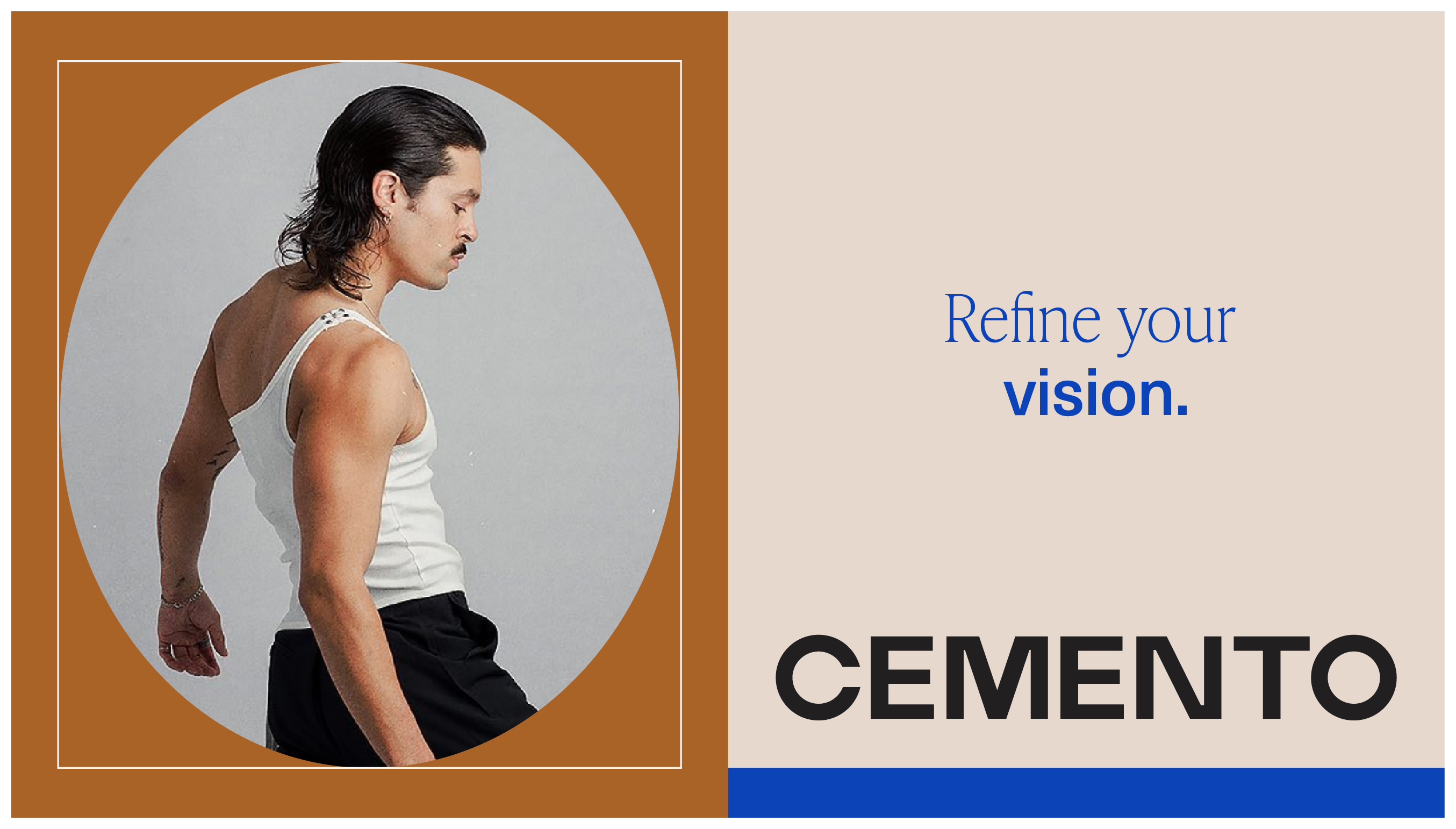 Playing off the idea of Cemento being a space for foundational growth, the visual language speaks to this
idea of building blocks and expansion outwards.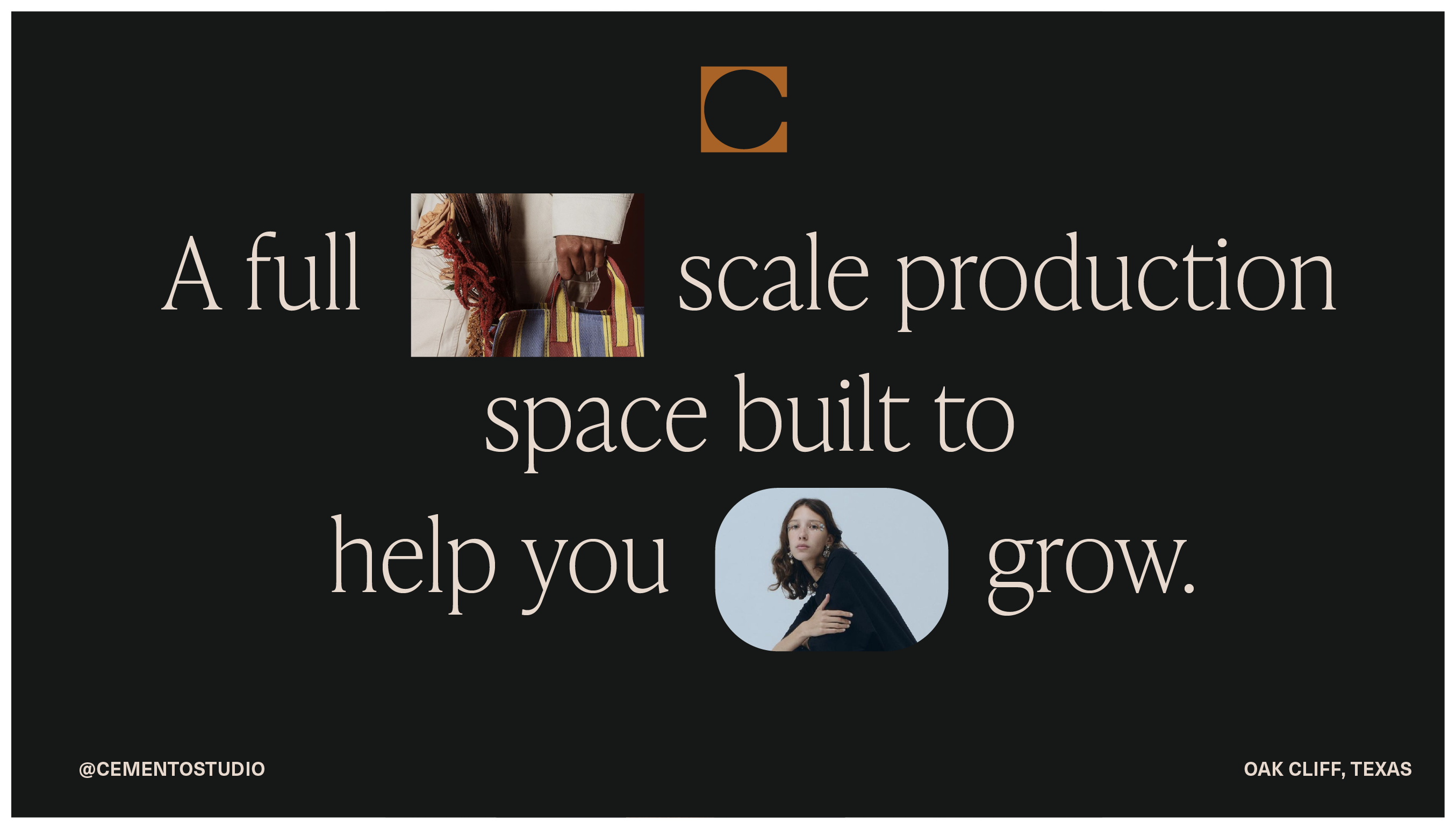 TheFemFiles

TheFemFiles is an Instagram account that celebrates all women regardless of age, race, ethnicity or sexual orientation. Created for TheFemFiles, this series is an exploration of how photography be used to highlight women from a largely unrepresented age group.

Collaboration with Vanessa Flores.
BioLite: Energy for All
BioLite is an outdoor gear company that conducts business with the strong belief that energy should be accessible to all. Through a wide range of products, BioLite provides its users with affordable solar power and thermo-electric cooking products that are made to transform a house into a home.


With this rebrand, I challenged myself to take BioLite beyond the realm of the technologically-focused language that many of its competitors utilize. Instead, I refocused their visual language and messaging to emphasize the brand's devotion to their people while maintaining visual qualities that suggest a bright, energetic future.
Photography sourced from Unsplash & BioLite. This is a conceptual project.
––
Branding, Packaging Design, Digital Design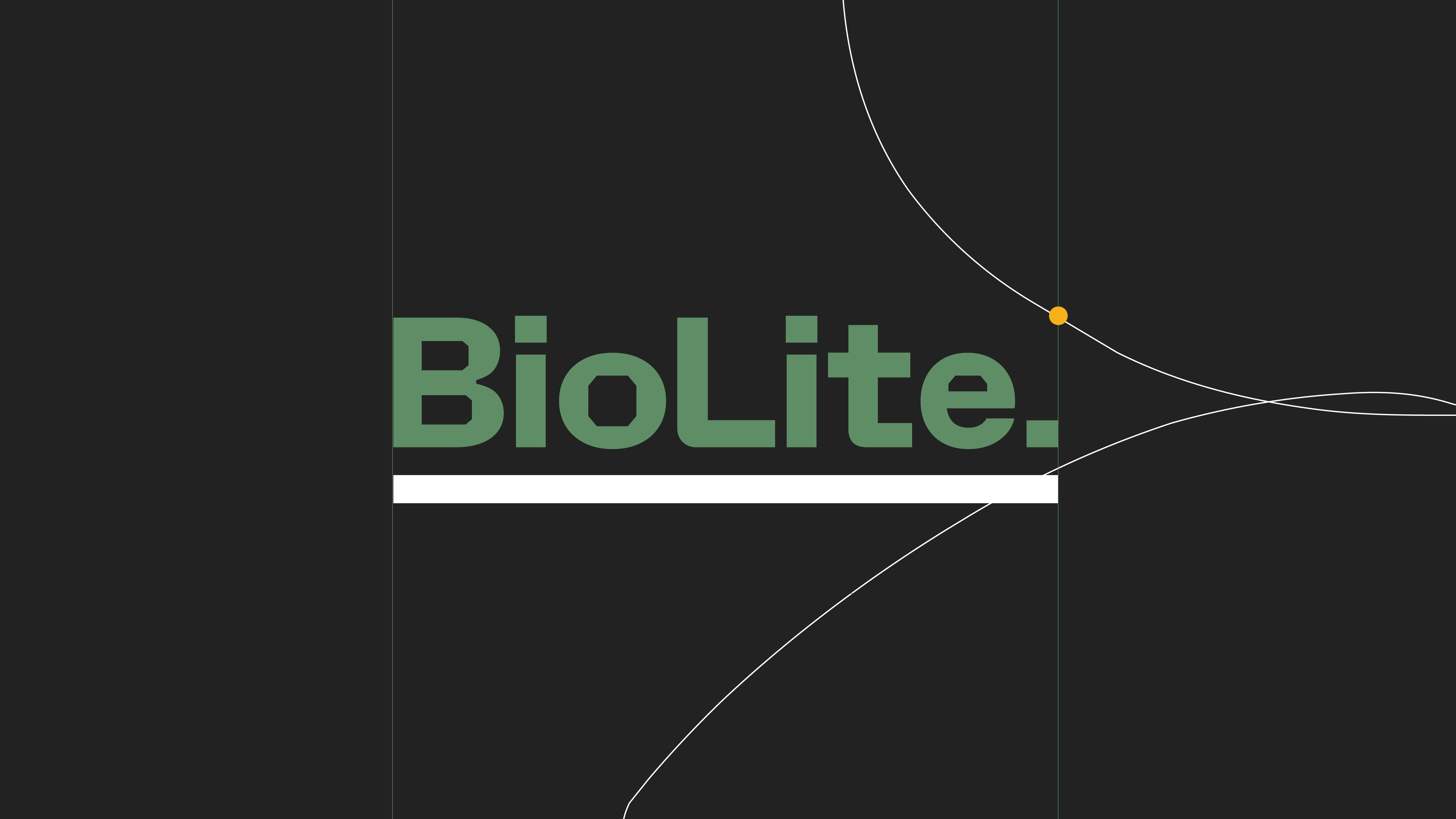 + These icons were developed to organize the various products that BioLite offers, angles were incorporated that reference shapes remniscent of solar panels and the solar grid.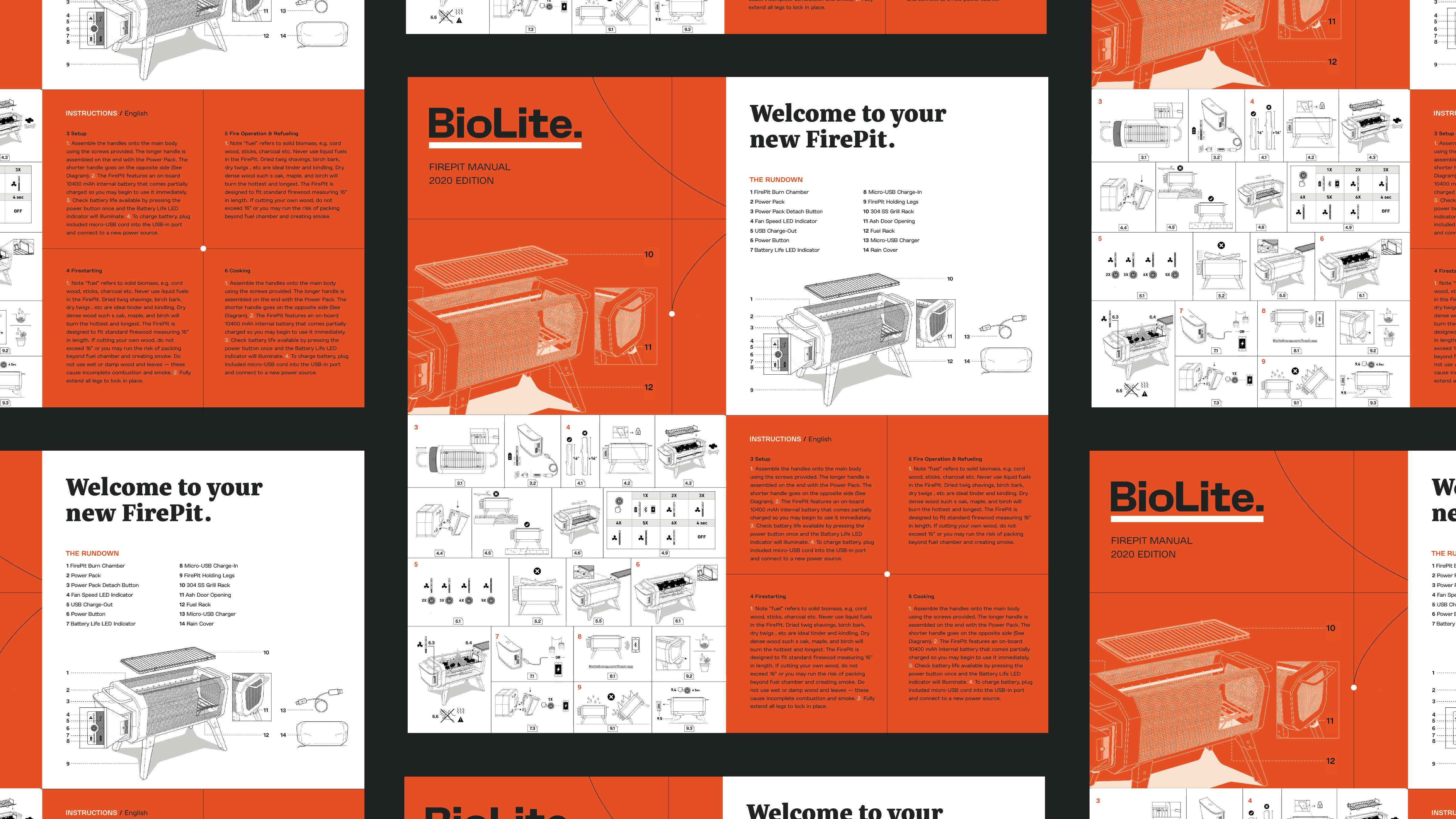 KD New York
Branding, Digital Design, Print Design
––
KD New York is an activewear brand located in the Bronx, New York. The brand was created in the 80s by two former dancers, and has a deep commitment to comfort, sustainability and creativity in their clothes. The brand has innovative ideas such as creating an entire line of high-quality cashmere that is 100% plant-based, and ensuring every item is custom made-to-order.

Despite the unique ideas coming from KD, their visual language was not accurately communicating these same values. This rebranding campaign sheds light on the history and legitimacy of the brand while emphasizing their commitment to individual expression and breaking free from typical dancewear conventions.
Images sourced from Unsplash & KD New York. This is a conceputal project.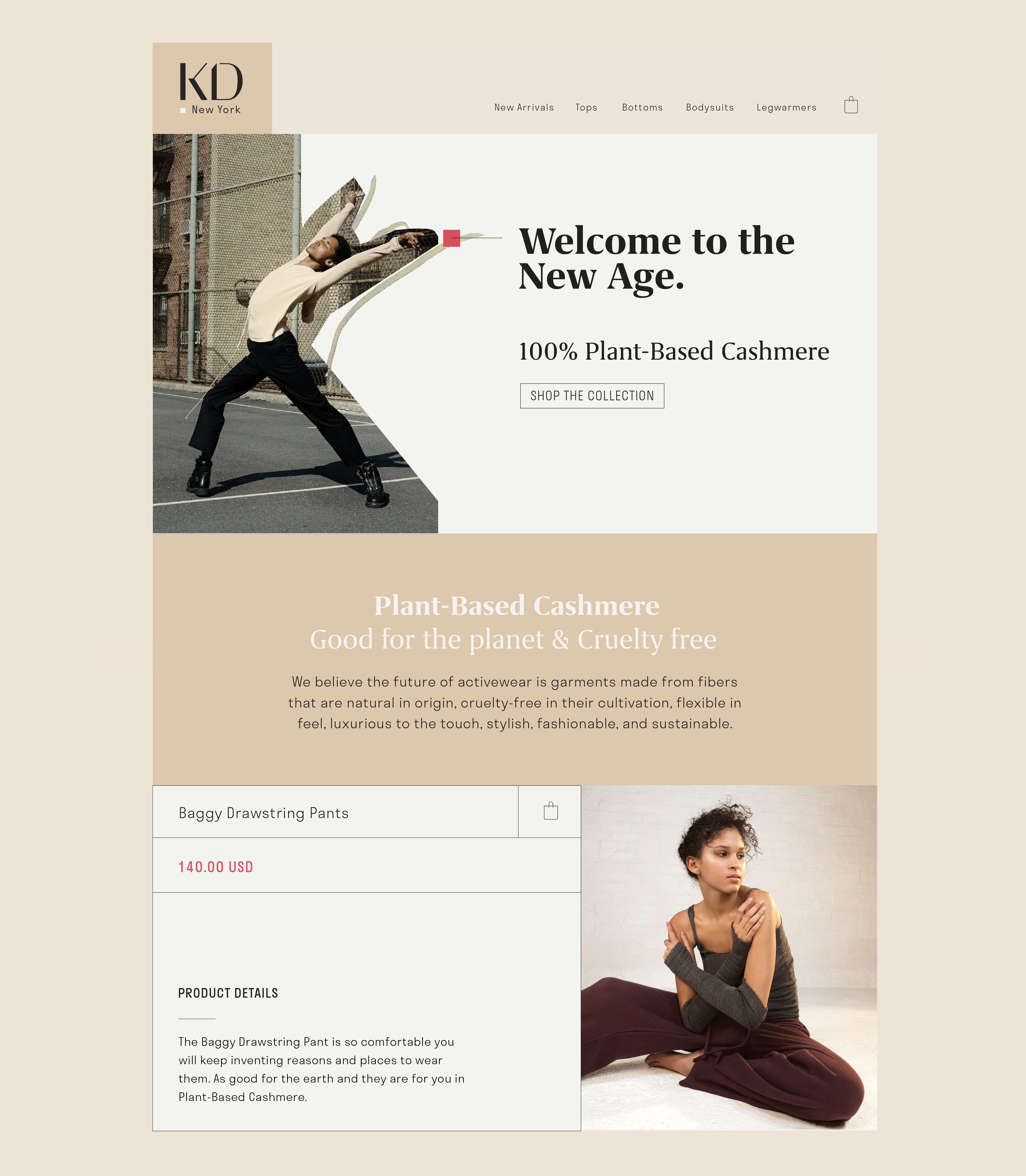 (Dis)placed
Publication Design, Photography
––

Austin Housing Conservancy is an organization that attempts to fight the housing crisis in Austin, Texas by providing residents with affordable housing options and educating the public about the negative impacts that gentrification can have on a community.

Through photography and illustration, this brochure tells the side of the story about the piece of the community whose voice is beginning to go missing.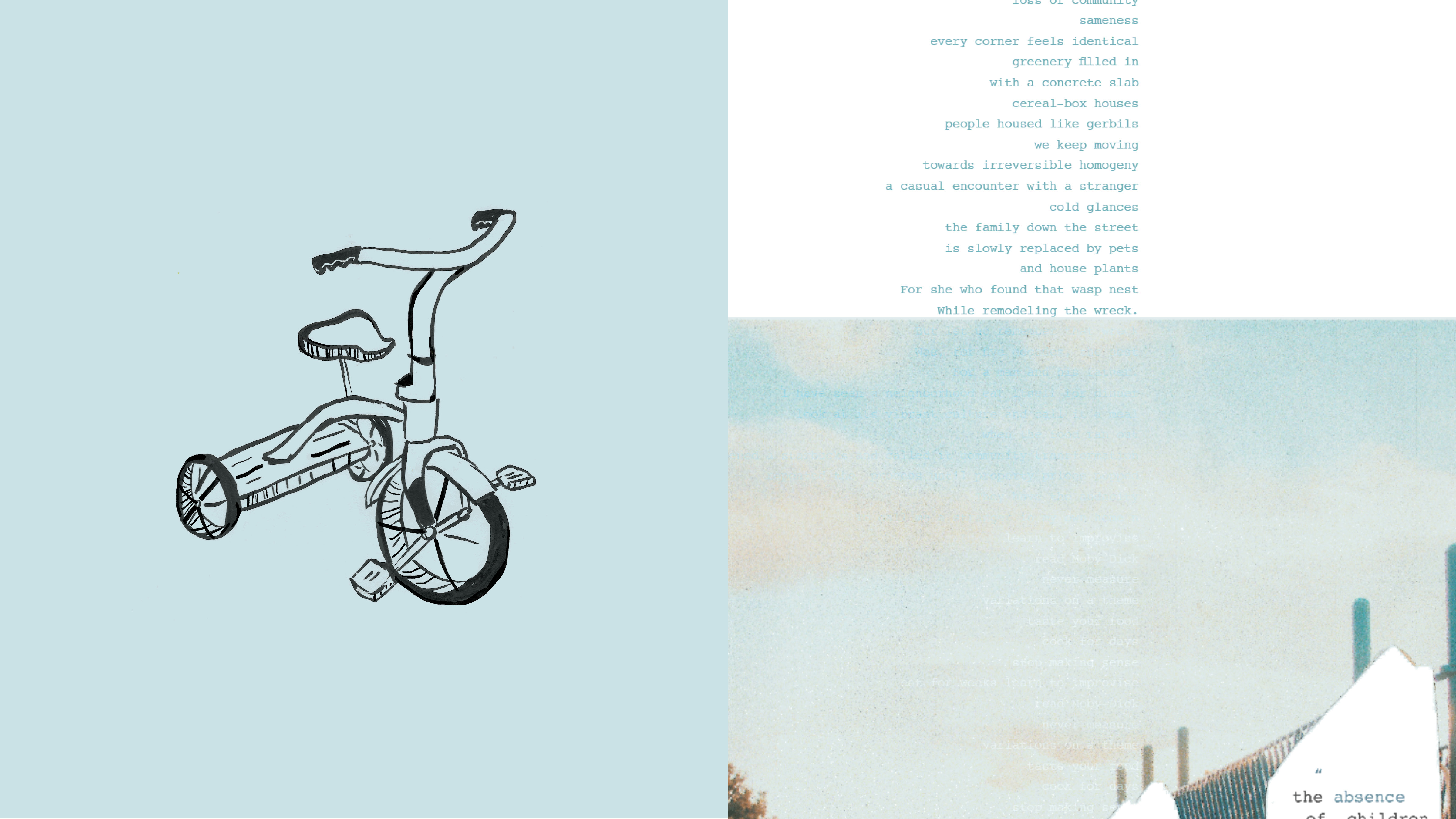 + Full photo series