Cemento
By creatives, for creatives.
Cemento is a creative coworking space that supports young entrepreneurs by providing them with resources and a community of like-minded individuals in the Dallas-Fort Worth metro.
Photography by Roger Gallegos.
––
Branding, Logo Design, Digital Design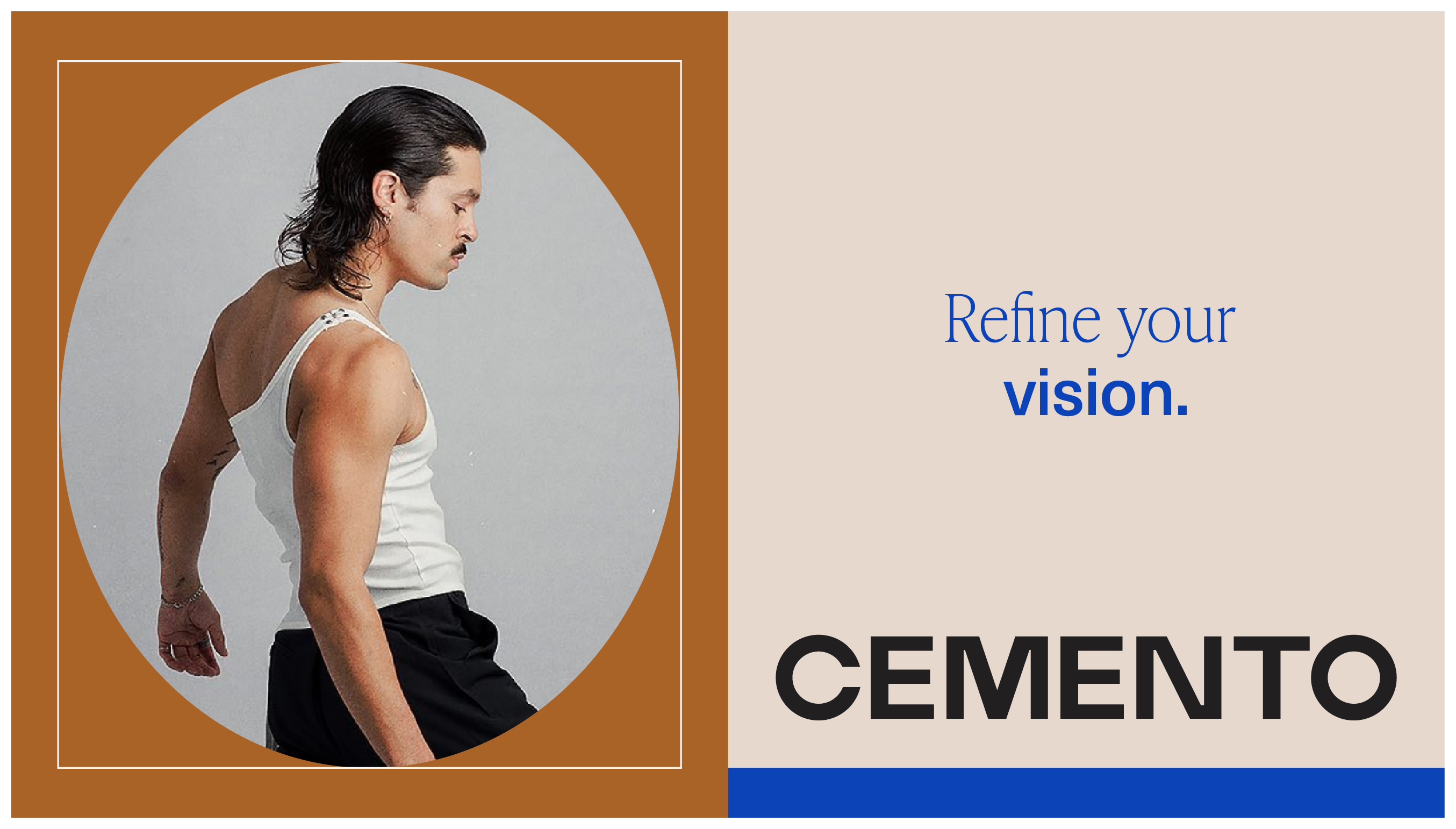 Playing off the idea of Cemento being a space for foundational growth, the visual language speaks to this
idea of building blocks and expansion outwards.



Sylo

A time-honored change of pace.

Sylo is a place to savor life's simple pleasures and celebrate the people right in front of us. Nestled just outside the charming town of Zionsville on the historic Pittman Farms lot, this community offers a harmonious blend of rural charm and modern comforts.

Completed at: The Matchbox Studio
Creative Director: David Broderick
Copywriting: Greg Reese

Photography from Stocksy & Unsplash

––

Identity Design, Web Design, Print Collateral Design, Signage Design

TACA Silver Cup Award Luncheon

TACA, The Arts Community Alliance, is a non-profit organization that provides support to the Dallas arts community to further their mission of fostering transformation through the arts. The Silver Cup Award Luncheon is an annual event that honors individuals who provide great leadership and contribution to the community. TACA needed an identity for the event that conveyed the prestigious nature of the award while also speaking to the energy and vibrancy of the arts community it works to serve.

Completed at: The Matchbox Studio
Creative Director: David Broderick

Photography supplied by TACA.


––

Brochure Design, Event Identity, Print Design



For the 44th Annual Silver Cup Award Luncheon, patterns were created using the form of the numerals as the foundation.
The expansive linework represents the energetic, interconnected community. Metallic ink was used throughout the piece to reference the award itself.



TheFemFiles

A summer photoshoot using a primary color scheme as the theme.

Collaboration with Vanessa Flores.
Logos

Various logomarks completed while working at The Matchbox Studio.

Creative Director: Zach Hale
Associate Creative Director: David Broderick